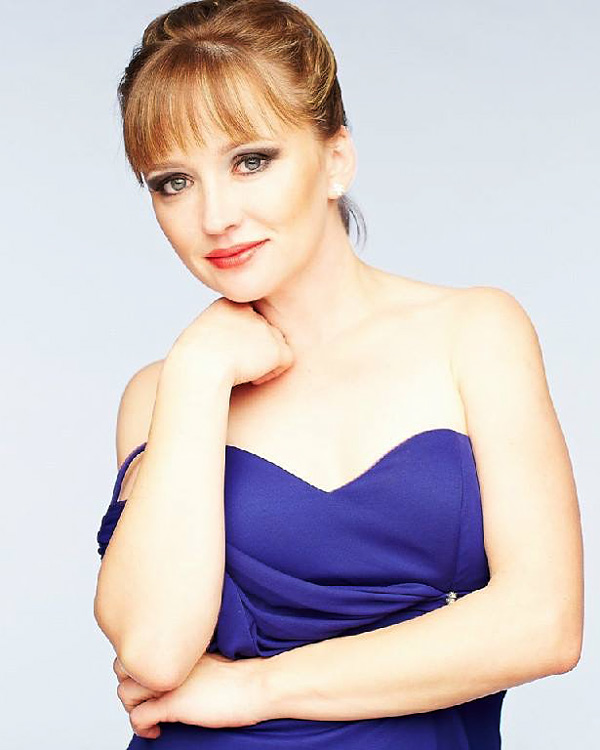 Born and raised in Saint – Petersburg, Russia, Anastasia Markina started playing piano at the age of four, and gave her first public performance at the age of 10, when she won her first piano competition. Her talent has been recognized at numerous international piano competitions, and she has received top prizes in Europe, Russia, and the United States, including 1st prize at the 1st Maria Yudina International Piano Competition, 1st prize in both solo and chamber music at the "Beach of Hope" International Music Competition in Dobrich – Albena, Bulgaria, 1st prize at the International Peter the Great Music Festival in Groningen, the Netherlands, 1st prize at the San Angelo Sorantin International Music Competition, 1st prize at the 1st Boesendorfer International Piano Competition, 1st and Grand prize at the Yound Texas Artist Music Competition, 2nd prize at the 1st, 2nd and 4th Jose Iturbi Music Competitions.
Ms. Markina has performed with the Jalisco Philharmonic under Joolz Gale in Guadalajara, Mexico; the San Angelo Symphony under Lawrence Golan. She has performed solo, orchestral, as well as chamber music works in the United States, Canada, Mexico, the Netherlands, Germany, Spain and Russia, including performances in the Barge Music Series, Weill Carnegie Hall and Summit Music Festival in New York City, NY; ISB Convention in Rochester, NY; Sitka Festival in Anchorage, AL; concerts in Los Angeles and San Diego, CA; Conservatorium van Amsterdam; and Vetta Chamber Music Series in Canada. Other collaborations include, among others, recitals with Paul Rosenthal, Mark Peskanov, James Galway, Alexander Kerr, Emmanuel Borok, Bonita Boyd, and Joseph Alessi. In collaboration with the cellist Eugene Osadchy she recorded two CDs - "Russian Romances" and "Nacht und Traume".
Anastasia received her Bachelor's, Master's and Artist Certificate Degrees in Piano Performance at University of North Texas, studying with Vladimir Viardo, as well as Bachelor's Degree from Saint – Petersburg Rimsky – Korsakov College of Music, where she studied with Mary Guseva. Her other teachers include Alexander Mndoyantz, Maria Mekler, and Tatiana Shrago.