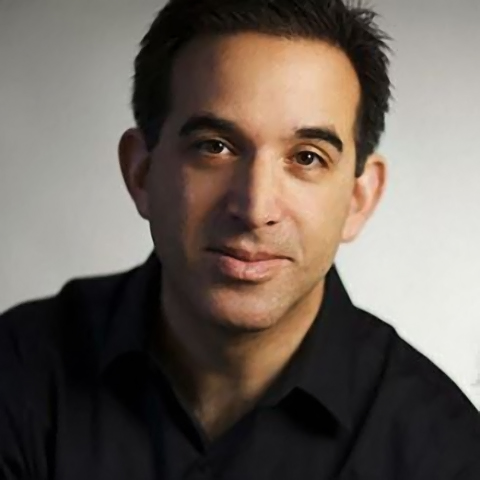 At age twenty – six, American pianist Max Levinson has already garnered rave reviews both for his unusually intelligent and sensitive artistry and for his technical command of the instrument.  The Boston Globe writes that "the questioning, conviction, and feeling in his playing invariably remind us of the deep reasons why music is important to us, why we listen to it, why we care so much about it."
Mr. Levinson won the First Prize in the 1997 Dublin International Piano Competition, the first American to do so, and was also awarded the prize for the best performance of a new work specially commissioned for the competition.  He has performed as soloist with the Los Angeles Philharmonic, the National Symphony Orchestra of Ireland, and the Boston Pops, and has appeared as soloist, recitalist and chamber musician in New York, Tokyo, Geneva, Dublin, Chicago, Boston, Washington, D.C., San Francisco, Los Angeles, Dallas, Houston, St. Louis, Miami, and other cities in the U.S., Europe, and Asia.    He has been a frequent performer on National Public Radio, having been featured on "Performance Today," the nationally broadcast Dame Myra Hess Concert Series, and the internationally broadcast "A Note to You."   
Mr. Levinson performs at major chamber music festivals across the country, including the Santa Fe, Marlboro, Tanglewood, and La Jolla festivals.  He has collaborated with such artists as the Mendelssohn String Quartet; violinists Young Uck Kim, Cho-Liang Lin, Arnold Steinhardt, Carmit Zori, and Daniel Phillips;  cellists Allison Eldredge, Nathaniel Rosen, David Finckel, Matt Haimovitz, and Carter Brey; violists Paul Neubauer and Heiichiro Ohyama; pianists David Golub and Wu Han; flutist Carole Wincenc; and Julie Landsman, french horn.  
Mr. Levinson studied with Patricia Zander at the New England Conservatory where he received the Artist Diploma and was awarded the Gunther Schuller Medal, given to the Conservatory's top graduate student.  He has also studied with Aube Tzerko and Bruce Sutherland.  He received his undergraduate degree, cum laude, in English literature from Harvard, and currently serves as Artist-in-Residence at Harvard University's Lowell House.
Mr. Levinson's solo debut CD is available on the N2K Classical label.  Other recordings are available on Stereophile and Warner Classics / Japan, and on the Virtuoso Disklavier label.
 "Levinson held the audience spellbound . . . the music was as intimate as thought and as far-reaching as the cosmos." 
The Boston Globe
"Levinson plays the piano exceptionally well . . . The questioning, conviction  and feeling in his playing invariably reminds us of the deep reasons why music is important to us, why we listen to it, why we care so much about it."
The Boston Globe
"His playing combined fireworks, classical poise and poetry, and thoroughly wowed the audience. Levinson is a musician of outsized gifts who dominated the keyboard with his technique and ideas. One senses a major career in the making . . . Levinson made sonic magic."
The Santa Barbara News – Press
"An electrifying soloist . . . the pianist exhibited exquisite, ineffable style."
The Sarasota Herald – Tribune
"It was enormously gratifying to be in the presence of a pianist who, as a fundamental part of his equipment, can make the piano sound beautifully  . . .  His program showed considerable maturity, thoughtfulness and sensitivity—as well as virtuosity—in execution."
The Boston Herald
"Max Levinson plays like a totally mature artist.  His Schumann 'Arabesque' was as fine as any to be heard. . . he added immeasurably to the performance by his sensitivity, expression, and variety of touch.  He knew what would fit where, and he was never on automatic pilot."
The American Record Guide
"Levinson was much more than a technician: only 24, he played with wit and maturity.  His sound had an uncanny clarity and a wide variety of tone colors that he never used arbitrarily, but in ways that enhanced the logic of his interpretation."
The Ithaca Journal
"Levinson has a big technique and real Lisztian sensibility and the daring to linger over the langorous moments and charge impetuously into the fiery ones.  While he plays in a an unfettered, truly romantic way, you are aware of a welter of details like inner voices, terrific sotto voce passagework, heavenly trills and thunderous, lightning-fast octaves."
The Boston Globe