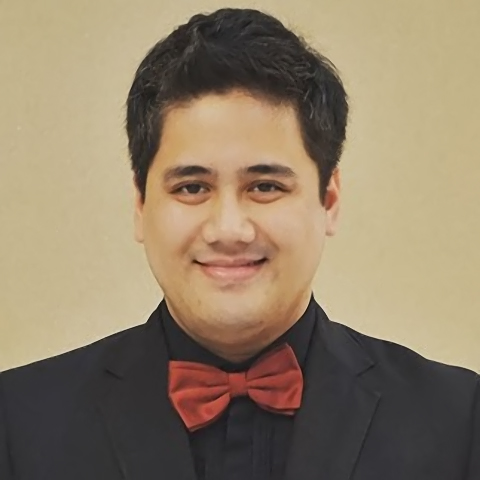 Acclaimed for his elegant, yet passionate and powerful performances, beautiful tone, and extraordinary technical execution, violinist Bui Cong Duy, winner of the First Prize and Gold Medal at the 3rd International Tchaikovsky Competition for Young Musicians (1997) in St. Petersburg, is a young musician with a growing international career as a soloist and pedagogue.
Mr. Duy has appeared as a soloist with orchestras worldwide including Novosibirsk Philharmonic, Samara Philharmonic, Ịjhevsk Philharmonic, Saint-Petersburg Kapella Philharmonic, Moscow Philharmonic, Berliner Symphoniker, TrondheimSolisten, London Festival Orchestra, Macedonian Philharmonic Orchestra, Brno Symphony Orchestra, Philippines Philharmonic Orchestra, Busan Philharmonic Orchestra, Ho Chi Minh Symphony Orchestra, Hanoi Philharmonic Orchestra, and Vietnam National Symphony Orchestra. He has made concert tours in Italy, France, Germany, Switzerland, Macedonia, Poland, England, Croatia, Russia, Denmark, Norway, Malaysia, Philippines, China, Japan, South Korea, and Vietnam. He has been a featured soloist in many prestigious and important concert series and events such as "Concert in Berlin Philharmornie" with Berliner Symphoniker, Special Opening Concert for IPU32 in Hanoi, Special Concert for APEC 2017 in Vietnam, Special Concerts for the President of Russia and the President of Korea, "New Year Concert Tour" with the TrondheimSolisten, "Concert Tour" at La Fenice Venezia, Teatro del Maggio Florence, Capella Paolina at the Italian Presidential Palace for the President of Italy (2012), "Mobifone Series Concert" with Berliner Symphoniker, "Concert Tour" in Denmark, Asian Orchestra Week in Tokyo and Osaka, L. V. Beethoven Music Festival in Bonn, "Toyota Classic" events, Gala Concert in Bolshoi Zal at the P. I. Tchaikovsky Conservatory of Music Moscow, International Music Festival in Samara, Sony's "Blue Sky," Vietnam Connection Music Festival, Borromeo Music Festival in Switzerland and Gala Concert at the Capella Concert Hall in St. Petersburg.
Other competition successes include First Prize at the Zakhar Bron International Violin Competition in Novosibirsk, Russia (1995), First Prize at the Demidov International Violin Competition in Ekaterinburg, Russia (1993), and First Prize at the Vietnamese National Music Competition "Autumn" in Hanoi (1990). Mr. Duy has served as a jury member at the Tchaikovsky International Competitions for Young Musicians in Astana (Kazakhstan) in 2017 and in Moscow in 2014, the VI International Violin Competition Kazakhstan in 2016, the Demidov International Violin Competition in Ekaterinburg in 2009, and the Vietnamese National Music Competition "Autumn" in 2007. Mr. Duy is regularly invited to teach, give masterclasses, and perform at prestigious music festivals in America and Europe, including Switzerland.
At present, Dr. Merited Artist Bui Cong Duy is Deputy Rector for Concert Activities of the Vietnam National Academy of Music. He has been Artistic Director of Vietnam Classical Players and Executive Director of Vietnam Connection Music Festival since 2015. Duy is married to pianist Dr.Nguyen Trinh Huong and they and their son Alex are residing in Hanoi.