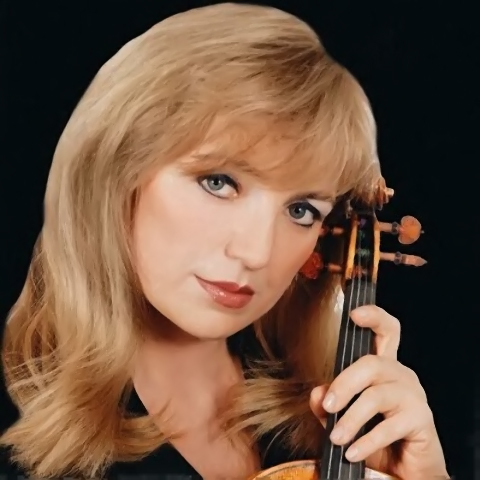 Natalya Likhopoy is a laureate of many solo and chamber music international competitions, including Tchaikovsky Violin Competition in Moscow, Violin Competition in Tokyo and International Fritz Kreisler Competition in Vienna – to name a few.
Itzhak Perlman during his first visit to the USSR held a master-class in the hall of the Moscow Conservatory with Natalya. The master-class later was included in the film about Mr. Perlman who named Natalya "The Pearl of the Soviet violinists." A gifted chamber musician, Natalya frequently performs with such musicians as Yuri Bashmet, Natalia Gutman, Viktor Tretyakov, Boris Berezovsky, Ivry Gitlis, Enrico Dindo, Luca Ranieri and many others.
Natalya Likhopoy was the first violinist of the Glazunov Quartet for many years and toured almost the whole world with the Quartet. Discography of Glazunov Quartet is rather numerous.
Natalya won the Ruggiero Ricci Prize and was qualified for playing the concerts with the Berlin Philharmonic Orchestra and Leipzig Gewandhaus. Since then she has played as a soloist with many Western orchestras and all the best Russian orchestras.
Ms Likhopoy has been active in educating. She has been engaged in the work of the jury of several international competitions. She is a Professor at the Blackmore International Music Academy in Berlin. Ms Likhopoy regularly holds masterclasses in Russia, Italy, France, Germany and many other countries.