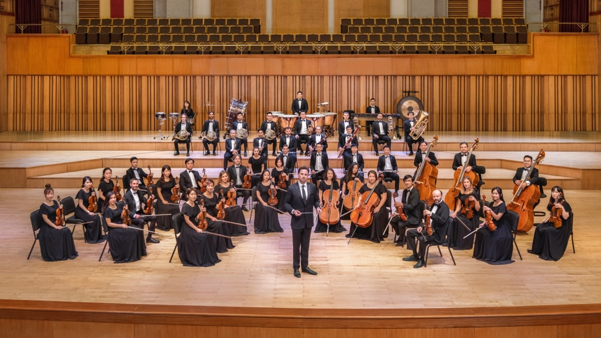 Established in 2017, the Sun Symphony Orchestra aims to become one of Vietnam's premier classical orchestras, enriching the lives of the country's people through music and bringing a new standard to the Vietnamese cultural scene. Through a rigorous audition process, the orchestra is comprised of some of the finest musicians from around the world as well as the best Vietnamese talent. The Sun Symphony Orchestra serves as the nation's cultural jewel bringing international – caliber performances to its enthusiastic audiences. In addition to its Orchestral Music Series, the orchestra is becoming popular for its outdoor and community appearances, chamber music performances and its significant role in educating and mentoring the young people of Vietnam. Since its official launch in May 2018, the Sun Symphony Orchestra has already garnered the reputation for its consistent artistic quality, having earned accolades from prominent composers, international artists and eminent cultural authorities.
The orchestra under the baton of Maestro Ochanine has already collaborated with some of the most famous artists in the world including, Korean soprano, Sumi Jo, British pianist, Benjamin Grosvenor, Russian violinist, Sergei Dogadin and well-known Vietnamese violinist Bui Cong Duy.  In 2019, the Sun Symphony Orchestra wishes to continue creating performances that capture attention of people of all ages and backgrounds, which our Board, musicians, and staff believe in. Most recently the Sun Symphony Orchestra has partnered in an Educational Series with the Vietnam National Academy of Music where they hope to inspire the next generation of young people and share with them their passion and knowledge in music.
With an ispiration to build a foremost and humanistic classical music ensembles, it is in the vision and motivation of Maestro Olivier Ochanine and The Sun Synphony Orchestra that we continue our hard work and be persistent for excellence to achieve this goal.